Lunes 16 Diciembre 2019
PSS in the Media: Interview for Petroquímica magazine
The renowned Latin American energy magazine "Revista Petroquímica" interviewed Guillermo Noriega, president of PSS.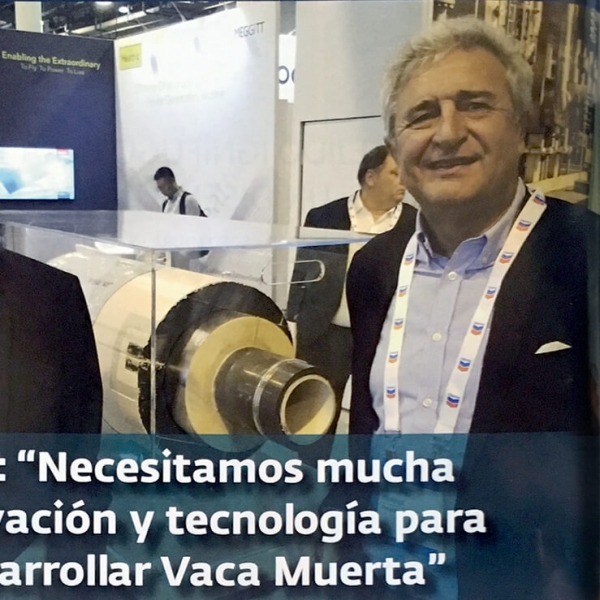 Founded at the beginning of 2014
PSS: "We are innovative and tremendously enterprising."
Patagonia Shale Services (PSS) is an Argentine company created six years ago that develops innovative products and services for the upstream oil and gas industry, bringing together the experience of a former Tenaris and a former Socoril. Its main activity focuses on the thermal coating of pipes, with a continuous production line (the first in Argentina), created with its own technology, which makes it the most advanced plant in Latin America. Its president, Guillermo Noriega received Petroquímica Magazine exclusively and talked about the present of the company and its current projects. "We are a company that is characterized by innovation and entrepreneurship," he said.
Noriega is an Industrial Engineer graduated from the National University of Buenos Aires and for more than 40 years he has dedicated himself to the Oil&Gas industry. This experience allowed him to found PSS, according to his words, the idea was to create "business niches that would appear in the exploitation of non-conventional oil and gas in which we could take advantage of our ability and capacity to generate innovative solutions and differentials with respect to other competitors".

Throughout these six years, PSS has worked on the development of a line of products to ensure the most efficient flow of oil in surface pipelines. But which is the most prominent? According to Noriega, they are the thermal coatings of steel pipes: "It is our most important product because they prevent the formation of paraffin inside the pipes, which in certain extreme conditions prevents the circulation of oil over the whole of Dead Cow which has a lot of paraffin and at one point is a problem that operators must necessarily solve.

In addition to thermal coatings, they have developed internal coatings of steel pipes based on thermoplastic liners that offer protection when the hydrocarbons have a high carbonic or sulphuric content and eventually also when there is a strong presence of aggressive bacteria. "PSS offers solutions based on solid technical knowledge and the experience of having built more than 50 coating plants in the world and having operated plants in more than 20 countries," says Noriega.
Present
Today, PSS has offices in the City of Buenos Aires, a production plant in San Luis where the base of operations for thermal coatings and thermoplastic extrusion line is located and, in addition, they have just finished their base in the Neuquén Industrial Park. There, they plan to gradually move part of their operations.

"We are a company characterized by innovation and entrepreneurship," emphasizes Noriega. In this sense, he adds that PSS faces challenges: "Even though our structure is light, we have the capacity and vocation to look for technological challenges and think of different, creative solutions that will lower the costs of the operation. We are very flexible and we adapt quickly to the needs of our clients".
Projects
The patenting of internal coating of steel pipes with last generation thermoplastic liners that successfully compete with clad steel or CRA (Corrosion Resistances Alloy): "This INNERBOND product line has patents granted in the United States, Canada, Brazil, Saudi Arabia and European countries, and are an eloquent demonstration of our technological capacity".
PSS is also the pre-award holder for the thermal coating of the world's most important extra-heavy oil pipeline to be produced in Africa. This is 1500 km of 24'' pipelines that leave the Hoima field in Uganda and cross the whole of Tanzania arriving at the port of Tangaen on the Indian Ocean. "This is a project being carried out by a consortium led by TOTAL/CNOOC and will transport 200,000 b/day. We believe that it will be a determining factor for the development of Uganda and Tanzania as well, once the project ceases to be on standby due to taxation disputes", he explains. To tackle this project, PSS built a pilot plant in Austria in partnership with the German firm Isoplus.

On the other hand, they have developed a PatssLock interference steel pipe jointing system, which was awarded and financed by CONICET and is now finally on the market. "This system avoids the welding process by making pipe laying faster and more efficient," he says.

Finally, Noriega comments on the brand-new sand pipeline project they have developed to transport the fracture sand from Chelforó, Río Negro to Añelo.
PRÓXIMO NOTICIA
Martes 19 Abril 2022
PSS presente en en la AOG2022
Estuvimos presentes en la Argentina Oil & Gas 2022 donde tuvimos la oportunidad de compartir nuestra visión de la industria y los avances de nuestra empresa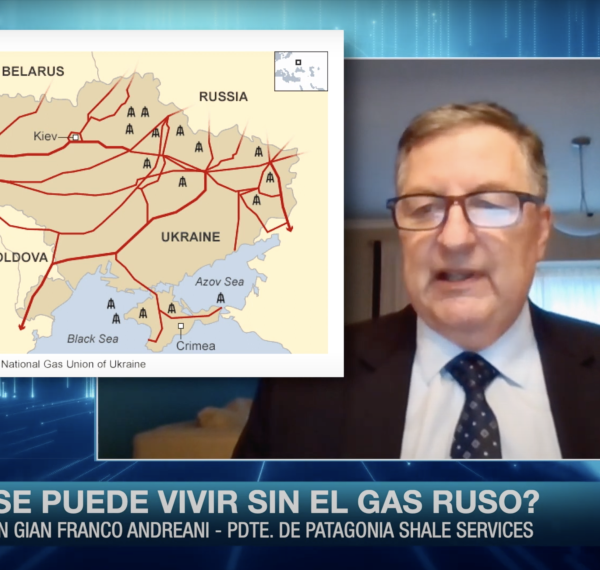 Lunes 04 Abril 2022
PSS en los Medios - Análisis: "¿Se puede vivir sin el gas ruso?"
Gian Franco Andreani, vicepresidente de Patagonia Shale Services, fue invitado a compartir su visión global sobre la situación de la gas y la energía frente al conflicto Rusia-Ucrania, en el programa ENERGÍA LATAM.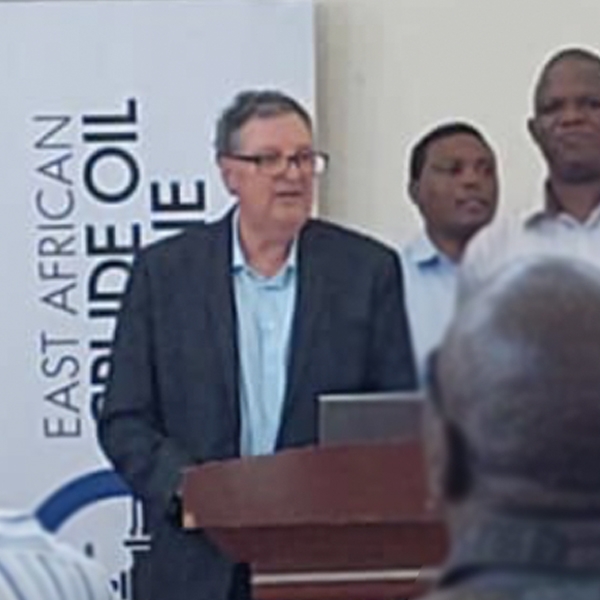 Lunes 14 Marzo 2022
PSS presente en África Oriental
PSS participará en el mayor oleoducto con revestimientos térmicos del mundo
Lunes 03 Mayo 2021
Innovación en la unión de tuberías mediante interferencia mecánica
La revista "Prensa Energetica" publicó un artículo en dónde se describen las ventajas tecnológicas del sistema PATSSLOK® desarrollado por PSS.